A weeklong Itinerary for Kenya with Kids
My youngest son LOVES animals. Like LOVES LOVES animals. His bed is full of different animal stuffies. The books he picks invariable include animals. If I peek over his shoulder and he's not watching Minecraft videos he's got cute animal videos playing.
I, do not love animals.
Don't get me wrong, they're fine but I could take 'em or leave 'em. Every year I take one of my boys on their own trip with me. So, when I started to think about what his mother son trip would be I knew it would have animals.
K is a really easy going kid so it wouldn't take much to make him happy. So, I thought let's do something easy, and something that I knew he would love right out of the gate – Walt Disney World's Animal Kingdom. This might surprise you (or maybe not) but when I started to research prices to visit Animal Kingdom at Walt Disney World I was shell shocked. I knew it was expensive but THAT expensive?
I couldn't justify it.
Out of curiosity I started to research what it would cost to take him on an honest to goodness safari in eastern Africa. Maybe a no-brainer considering we live on the African continent but it's actually pretty hard/expensive to fly around. Then I spotted an amazing fare on Secret Flying, one of my favorite spots to find flight deals. $400 per person roundtrip from Madrid to Nairobi – yes! That was less than the price of one night's hotel stay at Animal Kingdom!
This purchase put the whole trip into motion. I'm going to share with you all of the different pieces of putting together this trip and preparing for an amazing safari experience in Kenya. It's safe to say this has moved up as one of my favorite countries for many reasons. It also was in Kenya that I fell in love with animals and had my heart soften a bit. Not only was it seeing my son lose his mind searching for animals on the plains of the Masai Mara but a certain baby elephant may also have swayed me.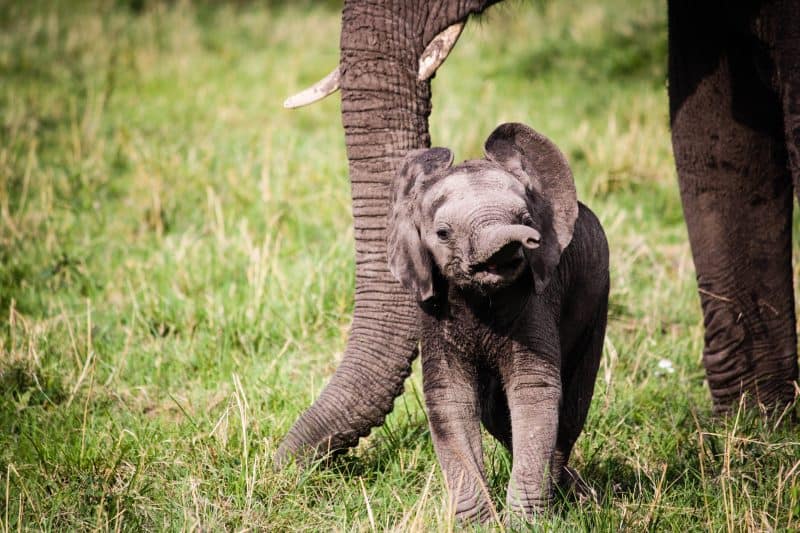 Do I think an African safari is a good substitute for visiting Disney? No. I think they are two completely different things. Disney is in no way a substitute for Kenya – or any other destination for that matter!
So why not go?
Cost is usually the biggest factor; most people assume they could never afford to take this trip.
If you can afford a week at Disney, you can afford a week in Kenya.
Price Breakdown for Disney World Orlando
average domestic flight to Orlando – $700 for two people
8 day meal plan at Disney resorts + $200 flex – $950 for 2 people
Disney park pass for 7 days – $483pp
Disney hotel – Rooms average from $97-$500 a night so let's use $300. That's $2100 for 7 nights
Total: $4,716 + incidentals
**this is a great article to consider that I referred to when pricing this experience.**
Price Breakdown for a Kenyan Safari and Beach Visit
international flight to Kenya – $1500 for two people
4 day, 3 night safari – $2100 for a medium to high range includes meals
4 night beach stay in Eastern Kenya all inclusive – $400
Additional activities – $500
Total: $4500 + incidentals
You can go much more expensive and chances are you can also find some great deals. Prices also will be lower for children. For example there was no visa fee to enter Kenya for my 9-year old. Additional activities were also often free as he was under 12. I would probably budget in a little extra to cover incidentals. Traveling during the off-season can really help defray costs too.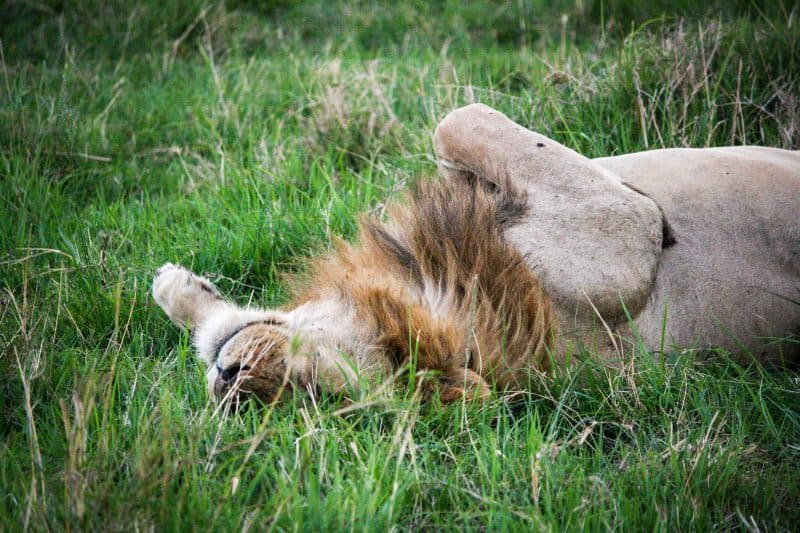 One Week in Kenya Itinerary
Day One: Arrival in Nairobi
This is most likely your point of entry and kicking off point. Based on international flight arrivals it was easiest to spend part of the first day and night in Nairobi and then head out on safari the next day. The domestic flight terminal is different from the international flights so be prepared to go to a different, much smaller airport where you'll board a much smaller plane. This was arranged through our safari camp.
Day Two, Three, and Four: Safari
You can take shorter and longer times for your safari, it really is up to you and your budget. Ideally I would have liked to spend one more day doing this but it worked out well for us. We stayed with Angama Mara a luxury, high end safari operator and to be honest it really fit our style of travel. There are so many options to consider when you book. I wrote an entire post just on this – Top Tips for Choosing a Safari Lodge – take a read!
Your lodge may have a wide variety of options available but of course you're there to see the animals so that's likely to be at the forefront of your plans. As much as we loved being near the animals it was equally nice to spend time at the lodge enjoying the natural surroundings. We also visited a Masai settlement (just me and my son) while it was really great to get to see local culture it did feel slightly too touristy and in some ways I regret it.
Day Five: Transfer to the Coast
After our safari was over we took an internal bush plane to Dinai Beach on the east coast of Kenya. This is a beautiful part of the country that was very different from the internal areas and provided an interesting contrast. There are options to do day safaris into areas that there are animals but we opted to stay nearby.
Day Six: The Water
Consider booking a boat and snorkeling trip to explore the reefs and aquatic landscape – this was really fun for us.
At one of our hotels dinner was served in a different spot each night and we ate alone while doing some mom/son bonding.
Day Seven: Horseback Riding and Beach Fun
Day Eight: Home
From Dinai we drove to Mombassa and from Mombassa took a flight to Nairboi and ultimately home. This drive was eye opening and again another completely different experience.